A young man who had merely walked to the store from his Father's home to buy a bag of Skittles and an Arizona drink was killed by George Zimmerman. There was no doubt who the shooter was, so finding Zimmerman guilty of at least manslaughter should have been a no brainier.
Alas it wasn't Florida's ridiculous stand your ground law was cited as Zimmerman's defense. Apparently after trailing Trayvon Martin through the neighborhood because he "looked suspicious", not because he was doing anything wrong mind you but merely because Zimmerman didn't like the way he looked a confrontation between Zimmerman and the
unarmed
17 year old Martin ensued.
Now here is where things get really bizarre supporters of Zimmerman and the stand your ground law are outraged that Martin may have thrown a punch at the guy harassing him. In fact they believe that Trayvon's attempt
to defend himself
against an armed Zimmerman was a valid reason for Zimmerman to gun him down. And like many others I wonder how the pro-Zimmerman crowd would respond if Zimmerman had been black and Trayvon Martin white, would they still be as pleased with the verdict? And what does the verdict say about a society that allows an unarmed 17 year old to be gunned down for merely walking in his own neighborhood with
NO
repercussions for the killer.
For those pleased with the verdict consider these cases.
This has to be the most bizarre case
S.C. Supreme Court Abruptly Halts Murder Trial to Hear Arguments on 'Stand Your Ground' — After an Armed Intruder Uses It to Justify Killing a Homeowner.
Gregg Isaac testified in court this week that he entered the apartment of Antonio Corbitt in 2005 with another man, Tavares World, after World kicked in the door,
The State newspaper reported
. Isaac testified that as World and Corbitt fought, it looked like Corbitt was going to pull a gun and shoot Isaac, so instead, Isaac shot Corbitt twice. Corbitt stumbled outside and died.
Isaac said he also feared for his life from World, because World had threatened to kill him unless he went along with him.
Isaac's defense attorney Mark Schnee argued that his client should be granted immunity from prosecution because South Carolina's 2006 "stand your ground" law allows people to use deadly force if they fear for their lives.
From
Seven Faces of NRA/ALEC-Approved "Stand Your Ground" Law
Daniel Adkins, Jr., 29, was the only son of Daniel and Antonia Adkins of Phoenix. He was mentally disabled and
lived with his parents
. One night in April 2012,
on his usual evening walk with the family dog, he stepped in front of a car in a Taco Bell drive-thru.
The driver, Cordell Jude, 22, claims he mistook the bright green dog leash in Adkins'
upraised hand
for a bat or a pipe, according to the police report. Jude, who carried a Smith and Wesson .40-caliber handgun at his hip, shot him once in the torso and killed him. He stayed at the scene afterwards because Adkins' dog was still attached by the leash, and was apparently in the way of the car. But police did not arrest Jude.
Demetrius ("DT") Antuan Thompson, 21, was near the house of a woman who was reportedly his step-father's ex-girlfriend in Jefferson County, Alabama one morning in May 2013. The woman, whose name was not released, was
walking her dog
and saw someone run by her home -- it may or may not have been Thompson -- and went inside to get a gun. She told police later that she was concerned because her boyfriend had been robbed recently. She walked back outside, and saw a man walk towards her that she says she did not recognize. She told police that she told him to stop, and that she was armed, but he continued to approach. She fired, and Thompson died at the end of her driveway.
Brandon Zeth was 24 years old, a
mechanic and outdoorsman
in Altoona, Pennsylvania. In early 2012, he was inebriated and tried to return to his girlfriend's house late at night, but accidentally ended up on the back porch of the nearly identical house next door,
pounding on the window
of a stranger rather than his girlfriend, according to
WTAJ News
.
The homeowner Timothy Lepore, who is in his early sixties, reportedly
shot him five times
, twice in the arms and three times in the chest, with a 22 caliber gun. Police report there is no evidence that Zeth tried to break in to the house.
"We don't know if he is going to live or if he is going to die, just because this man shot him outside on his porch," Zeth's father Don told
WTAJ News
, who said he wanted everyone to see, "what he did to that boy for being at the wrong place at the wrong time." Zeth later
died of complications
from the gun shot wounds after spending a month at a Pittsburgh hospital, according to the
Associated Press
.
Billy Kuch was 23 years old in 2009. His parents
say
he was bipolar and had a drinking problem. One night, he stumbled to the front door of the wrong house in a neighborhood of
identical houses
in Land O'Lakes, Florida.
According to
the
Tampa Tribune
, the homeowner, Gregory Stewart, "opened the door and told Kuch to leave, then went outside and searched the area to make sure he did. Kuch returned later and again tried to open the front door. This time, Stewart grabbed his .40-caliber semiautomatic handgun and told his wife to call 911." But Kuch "had an unlit cigarette in one hand and a shirt in the other. He wanted to borrow a lighter."
Kuch put his hands up in the air, palms facing forward. According to the
Tribune
, "He was mumbling incoherently and swaying. But he took a few steps toward Stewart before Stewart fired one shot."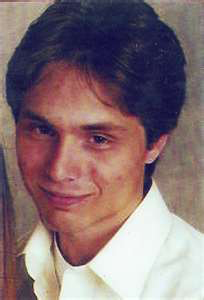 Christopher Cote was 19 years old in 2006 when his family moved to a neighborhood in West Palm Beach, Florida. In the early hours of September 17, 2006,
according to
the
Florida Sun Sentinel
, Cote confronted his neighbor, Jose Tapanes, over whether or not Cote was walking his dog on Tapanes' property.
The two had apparently argued earlier in the day, and
according to
the
Palm Beach Post
, Cote had thrown a beer bottle at Tapanes that night.
Tapanes shot Cote with his shotgun.
According to
Assistant State Attorney Andrew Slater, the first bullet grazed Cote's abdomen, and he was incapacitated, but Tapanes still shot a second time. "Cote is stumbling. He is no longer a danger, and the defendant can see what is going on," Slater said. "Why fire a second time?"
Cote died
in his mother's arms
. Due to a mistrial, Tapanes was tried twice for first degree murder. He was convicted of manslaughter the first time, and faced 15 years in prison. At the second trial, however, he was acquitted under Florida's "Stand Your Ground" law. Cote, was unarmed.
ALEC has given us some very bad laws STAND YOUR GROUND is possibly the worst. It's time we get rid of a law that allows the killing of innocent people.